custom Rectangular busbar square angle EN AW 1350 aluminum Flat bus bar
Pure aluminum has a conductivity of about 65 percent of the International Annealed Copper Standard (lACS). Aluminum can be produced 99.99 percent pure; however, this purity is costly to achieve and the mechanical properties are low.
Aluminum 1350 is a commercial high-purity aluminum with 61 percent conductivity. The tensile strength of each 1350 temper is determined by the amount of work given the metal during fabrication. Today, most 1350 aluminum bus conductors are of -Hlli temper for extrusions, -H112 for sawed rolled plate, and -F for cast bars.
The designations 1350-F and 1050 are often used in the trade for designating cast bus bars made by run-out into sand molds,or continuous run-out through an orifice.

Features of Aluminum Bus Bar:
* Lengths of cables and buses are minimized, reducing the likelihood of faults and improving voltage regulation.
* Specific arrangements of switch gear minimizes installation expenses.
* Availability of non-flammable types of transformers eliminates necessity of vaults.
* Complete coordination, both mechanical and electrical, provides for improved service continuity.
* Wide choice of components and ratings to meet exact application requirements allows for extreme flexibility.
Applications of Aluminum Bus Bar:
• Commonly used in the manufacture of furniture, windows, stair rails, and in pipe railing
• Commonly used in architectural extrusions
• Aluminum bus bar is used for extruded and formed parts that can combine support with decoration
• It is used for trim, decorative screens and grates and ornamental frames and supports
Product Name: Customized Aluminum Busbar
Surface Treatment: Zinc, Nickel, Tin, Silver, etc.
Tolerance: +/- 0.1mm
Length: up to 6m
Width: 10mm – 200mm
Thickness: 0.15mm – 40mm
Application: Electric
Processing: Stamping, Bending, Drilling, Threading, Polishing, etc.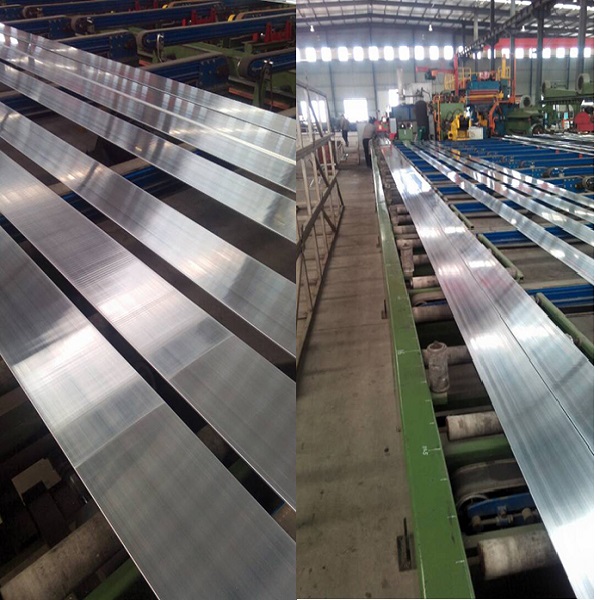 Typical Applications
• Heat exchanger tubing • Electrical conductors • Medical and chemical equipment
• Pharmaceutical containers • Cable sheathing • Food handling equipment